2017 Entrance of Hungarian Dojos in AIKO

---
AIKO is at the beginning of a new year very pleased to announce the affiliation of the Hungarian Branch.
The Hungarian Ashihara Karate Association has 11 Dojos under the leadership of Attila Hartyányi 4th Dan who can be regarded as an experienced Budoka in different fields like Karate, Judo and Kickboxing.
The organisation runs yearly two or three national championships and one national open summer camp at the lake Balaton. Sensei Atilla organizes next to these events regularly different seminars for the referees, coaches, competitors and as well as some vocational trainings for his disciples.
In 2014, Hungary was the host nation for the Ashihara World Championship by NIKO so this new branch has a lot of experience in organizing big events.
In coming period we will start the planning of AIKO activities and events in order to align all these and to involve them closely in our future strong development.
We warmly welcome our Hungarian Branch and will cooperate in future in a respectful and educational way with each other.
Osu,
Dave Jonkers Shihan Holland, January 2017
---
HUNGARIAN ASHIHARA KARATE ORGANIZATION:

---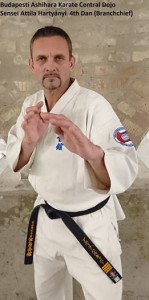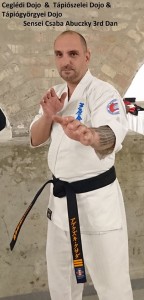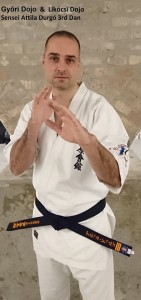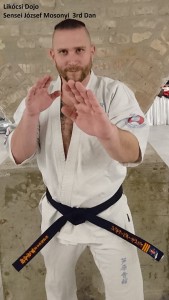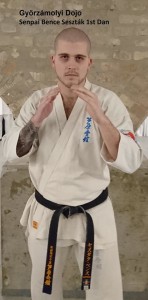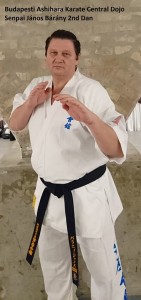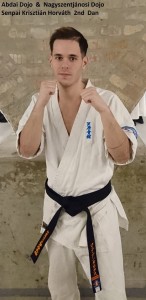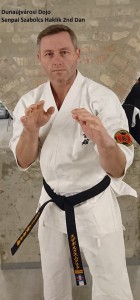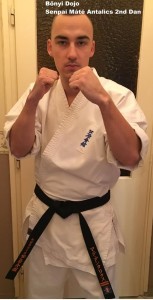 Budapesti Ashihara Karate Central Dojo
Sensei Attila Hartyányi 4th Dan
President Hungarian Ashihara Karate Organization
Senpai János Bárány 2nd Dan
Abdai Dojo & Nagyszentjánosi Dojo
Senpai Krisztián Horváth 2nd Dan
Bőnyi Dojo
Senpai Máté Antalics 2nd Dan
Senpai Viktor Antalics 2nd Dan
Győri Dojo
Sensei Attila Durgó 3rd Dan
Likócsi Dojo
Sensei Attila Durgó 3rd Dan
Sensei József Mosonyi 3rd Dan
Győrzámolyi Dojo
Senpai Bence Seszták 1st Dan
Ceglédi Dojo & Tápiószelei Dojo & Tápiógyörgyei Dojo
Sensei Csaba Abuczky 3rd Dan
Dunaújvárosi Dojo
Senpai Szabolcs Haklik 2nd Dan
---