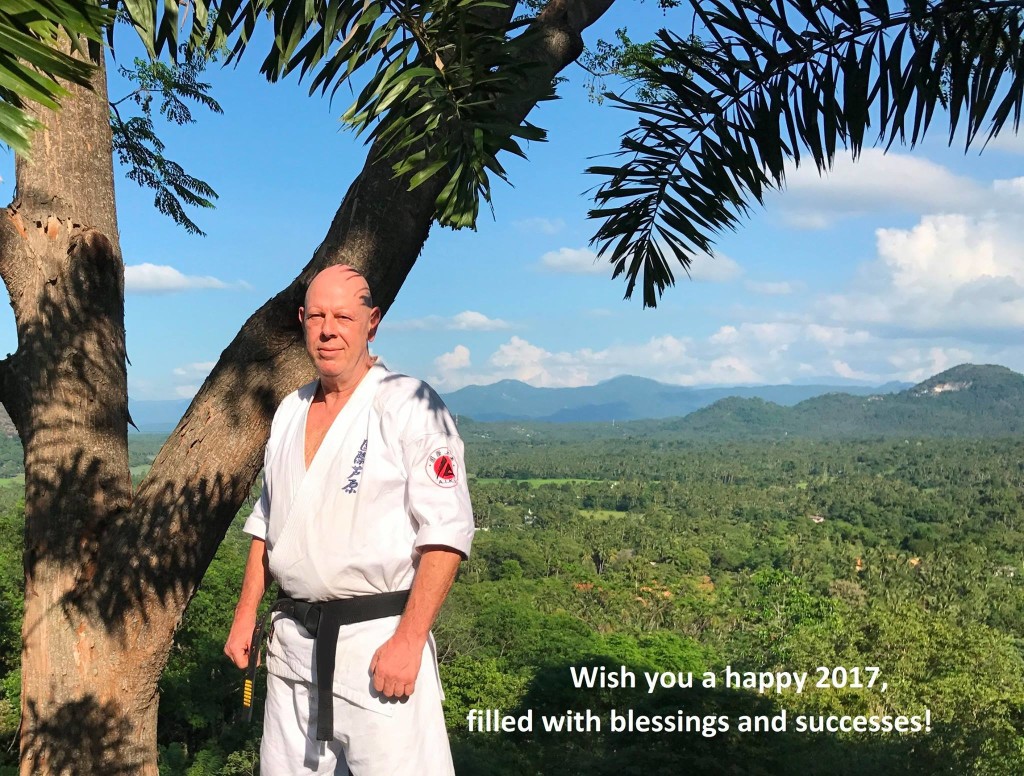 Only a few days remain until the New Year, and before it is so far, I want to thank to the people in my life who have been important to me and my environment.
It is a pleasure for me to write this letter to express my sincere appreciation for all of the loyal support that you have given me throughout the past year in AIKO, our Gym and friendship.
This year, I have had good and bad experiences, maybe like many of you also experienced, but I have already realized so many of my dreams, and was able to do so with the grain of support the people around me.
The AIKO develops well with some new countries joining our organisation and after New Year I will make some new announcements concerning the affiliations from new Dojos.
The Kihon spring camp was again successful with a large participation from different countries and please note already that this camp will be held in June 2017. (https://www.facebook.com/events/728149850665536/)
Doragon Dojo organised the autumn camp which attracted some international instructors and old friendships were strengthened again.
We created a new website www.ashiharainternational.world and still there is some work to do on that, but AIKO Ireland will be working and supporting this.
A new technical commission has been established and behind the scenes working on improvement of our organisation. (https://www.facebook.com/photo.php?fbid=1177938815579918&set=gm.1741566819397930&type=3&theater)
AIKO fighters were active in several tournaments and represented worthily our style with good results. Kodo is organising his Kodocup coming May. (https://www.facebook.com/events/609654275872496/)
There's are a lot of things to look back on, but certainly the AIKO 2017 will bring a lot of progress, thanks to the commitment of all our Dojo and it's members
There's no doubt that our world nowadays has a difficult and tumultuous time, and like most people, I'm looking forward to a more peaceful new year.
An important solution can be the development, among other by Budo, in our behavior, and to contribute to the positive aspects of our personal evolution also to integrate our Budo experiences in our society
Take a moment every day to be grateful for all that we have ; our health, our family, our friends, and a home where we feel happy and safe.
To my family, friends and students, I hope the New Year brings happiness and good health to you and your families.
I say to you; Thanks for everything, and I wish for everyone a happy 2017, filled with blessings and successes!
Osu,
Kurunegala , Sri Lanka , December 2016
Dave Jonkers Shihan