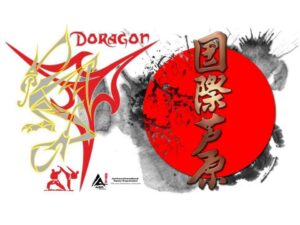 Again we will be running the AIKO Wintercamp, the date 28, 29 and 30th of October 2022, and again we will have some awsome teachers who want to teach us their techniques.
All what is brought to you in some way is connected to our AIKO style.
Of course will we have our own AIKO teachers teaching and there will be a opertunity to do a Kyu grading or Dan Grading.
Teachers will be, Hanshi Dave Jonkers AIKO, Hanshi Marc Howes IBK and Goshin Do, Saiko Todd Reeves Shinn Atemi, Saiko Marcel Vanderschaeghe Budokai Bonn, Shihan Marcel vd Berg AIKO.
Note if you want to do exams that you are up to date with the katas and the rules and regulations. Please go to the AIKO site were you can find the before mentioned.
Sleeping will be done in the Haverkamp group accommodation and training will be done in sportcentrum Aerofitt.
We will also celebrate the 25th anniversary of Team Doragon! There
will be a party on Saturday night!
We hope you will be there, note the amount of places is limited. Please reserve the date and keep a eye out for the registration.
Osu hope to see you all soon
Shihan Marcel vd Berg